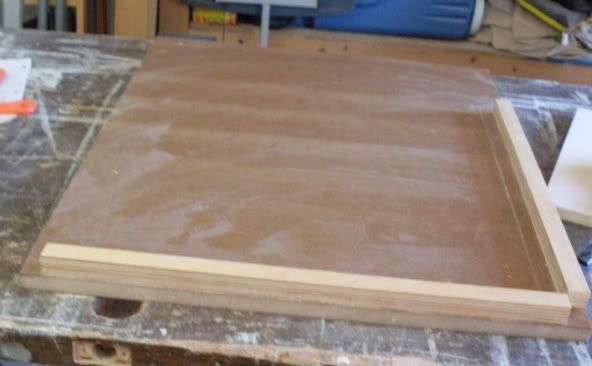 This is one of those projects I have always thought about, but never got around to building.  That was until I had to build a box that had mitered corners.  Trying to square those slippery joints and keep the joints aligned… well, that was tough.
The square assembly jig couldn't be any more simple.  I took a scrap sheet of 3/4″ MDF I had laying around the shop – about 2 x 3 feet.  I then took a scrap of 1/2″ cabinet grade birch plywood and ripped 1″ wide strips.  I made sure the scrap MDF was perfectly square, then I glued and bradded a double stack of the plywood strips to the table, again ensuring I was perfectly square.  I held the 'junction' of the two strips apart by about 1″, so I could see any miter joints I was gluing up.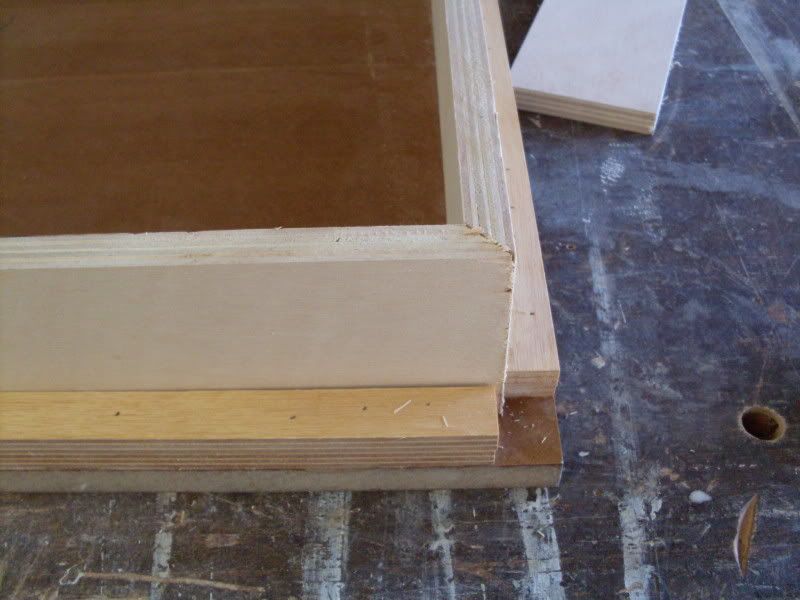 After I built this, I finished it with four coats of polyurethane to help prevent any glue from sticking to the jig.
To use the jig, simply glue up the joint you want to build.  Then, you can clamp the piece to the plywood strips however you see fit.  Once the piece is glued up with the boards tight to the plywood fences, your assembly will be square.  Pretty clever…
The best part of the jig is that you can use short clamps to grip the boards on small peices, or you can use the plywood fences as a contact point for larger bar clamps.