Wanna turn your basic circular saw into a precision cutting machine?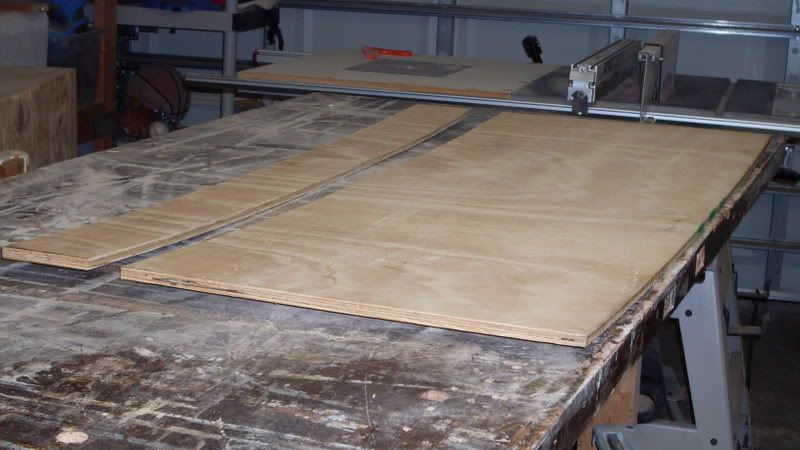 Believe it or not, there is a way to get extreme precision with your circular saw for a small investment of some scrap sheet goods, screws and wood glue.  You can build one of these babies and use it to break down sheet goods with no hassle and minimal measurements.
So, how do you do it? (click on images for larger sized views)
Build yourself a Sawboard.  I found this plan on the Internet and decided I just had to build one for myself.  I have an 8 foot model, and wanted a shorter one for use on smaller pieces.  So, that's what I built recently in my shop.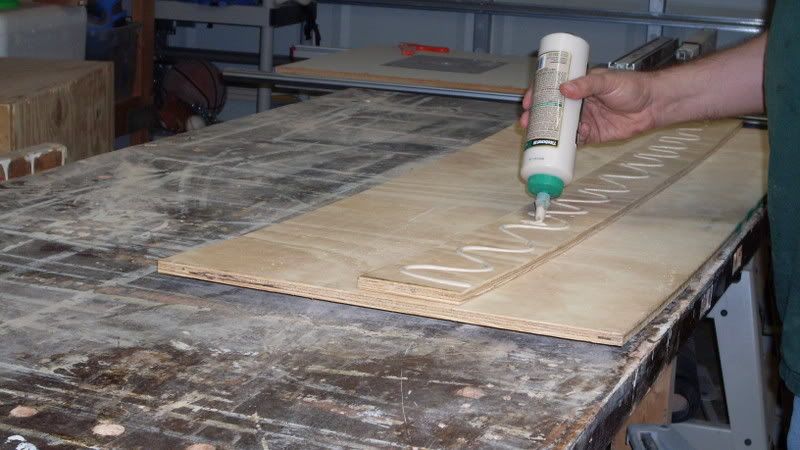 First of all, I took this scrap of B-C plywood lying around the shop.  It's 4 feet long, and about 22 inches wide.  I ripped a 4 inch wide piece on my table saw and sanded the edges of what would become the top edge to prevent any splinters.
Next, if there is any bow in the pieces, put them so the bows cancel each other out and the sheets will lay flat once screwed together.  I put on a good bead of wood glue and used 3/4″ screws to hold the pieces together.  Now, you have to remember to keep this piece roughly centered on the bottom piece, and allow at least the distance from the edge of your circular saw base to the blade on both sides.  The precision comes from the next step.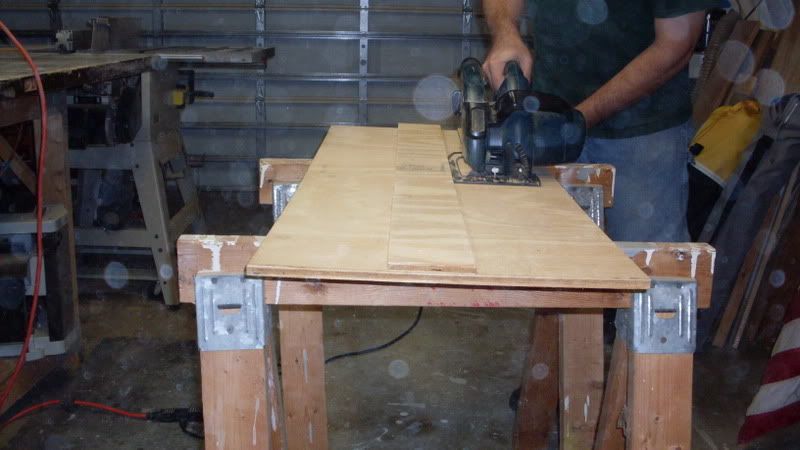 Once you have the pieces screwed together, what you want to do is set the edge of your saw's base against the fence and make a cut.  You will automatically have a guide that will be the exact distance between your saw's base edge and the blade.  It's genius!
To use the Sawboard, mark where you want the cut to begin and end on a peice of sheet stock.  It doesn't matter if you want a straight cut or an angled one, because the saw will give you a perfect cut.  Clamp it down with the edge of the guide over the two marks and cut away.
If you clamp the Sawboard to the 'keeper' side of the cut, the jig actually presses down on the wood fibers, keeping them from lifting.  A pretty nifty idea.
To get the best out of the jig, just lay the piece you want to cut over a pair of wooden saw horses, and set the depth of the blade a little deeper than the thickness of the keeper and the jig so you barely score the top of the saw horses.
Simple and elegant.  I love it!