A router without bits is an interesting paperweight. A car without fuel in it is a nice piece of modern sculpture.
And, a hand plane without an iron is nice to look at, but that's about it.
That's why Ron Hock of Fort Bragg, California does what he does today. You see, Ron makes some of the world's best plane irons for some of the world's best woodworkers.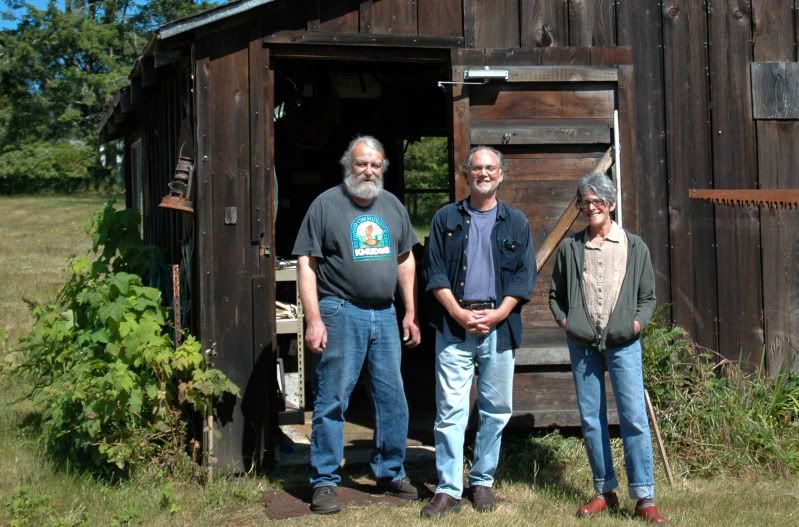 It all started back in 1981 when Ron, a budding knife maker, got his start the same month James Krenov opened his classroom at the College of the Redwoods. "Even though we were new to the area it was not difficult to feel an excited buzz in the community over the fact that the College of the Redwoods would be hosting his Fine Woodworking Program here."
While Ron's fame was made as the plane iron maker to Mr. Krenov, it was actually a different instructor and his student who first approached Ron for plane irons. After what Ron describes as a less-than-perfect first batch of irons, he refined his methods and the iron forms. Today, woodworkers can buy the same basic design as that second batch made way back in 1981.
Ron made it clear to me that he doesn't forge his irons. "No sir, we're not blacksmiths. We are machinists." Using World War II era technology and vintage equipment, Ron and his associates follow the simple formula to success. First, the bar stock is sawn to size, slots are milled, bevels are ground and the maker's logo is stamped. These raw irons get sent out for heat treatment and, once they come back, they are wire brushed to get the chalky oxide layer off. The bevels are reground and they are coated with a rust resistant oil. "This is not rocket science," Ron joked.
While many of the irons are made in Hock Tools' California shop, most others are made at a French facility which uses the latest technology. "Now, they use all the latest high-tech machinery: computer controlled lasers and grinders, cryogenic treatment. Even laser-etching the logo. In many ways, that IS rocket science!"
While there are many steel alloys out there, Ron's irons come in two 'flavors' – O1 and A2. The O1 alloy is your basic high-carbon steel as was used decades ago. The addition of a pinch of manganese allows the blade to quench in oil, not water. A2 has added chromium, which makes the steel much tougher. The O1 blades are easier to sharpen, the A2 blades hold a honed edge longer.
While Ron does make replacement irons, the real fun comes when woodworkers want to build their own planes. From the early days of Mr. Krenov making his own planes, the hand-made movement has gathered a tremendous amount of steam. There are scores of simple plans for woodworkers to construct a custom plane to suit their purposes. The choice of woods for the plane body is tremendous, and Hock Tools offers plane irons for just this purpose. Ron often gets pictures of completed planes where the woodworker's pride and enthusiasm is easy to see. "These are certainly exciting times to be a tool maker."
While you think Ron would be satisfied keeping to the plane irons he does best, he has actually stretched into a new field of interest – shellac. "My brother-in-law owns a paint company. His sons who worked there at the time asked, 'Hey Uncle Ron, what about some wood finishing products with your name on them?' To which I said, 'Got shellac?'"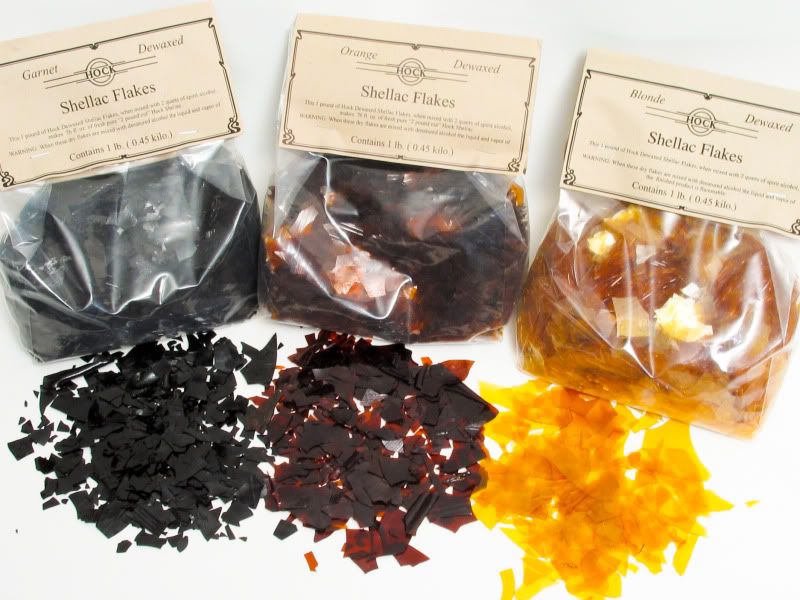 Ron says that shellac is a wonderful finish that is more intriguing the more you learn about it. It's non-toxic, easy to apply, easy to repair, and it's one of very few insect products that we humans routinely use. Shellac is extremely useful old-fashioned stuff and an entertaining adjunct to the old-fashioned tools he makes. "I like to say, 'With shellac, we've taken another giant step back…'"
While Ron's website is a valuable source of information about planecraft, it's not the only place you will be able to read all about it. "I've just finished writing a book on sharpening for Popular Woodworking Books: The Perfect Edge is due out this fall. It's heavy on theory and metallurgy, lots about heat treatment and rust. Abrasives, too: what they are and which one does what best, etc. I've found woodworkers to be eager for information about all aspects of their craft and there are very few woodworking operations that don't include a piece of steel somewhere between the worker and the wood. A better understanding of that piece of steel can't be a bad thing so I've included as much as I could about the metal side of woodworking, along with the how-to sections for the various edges in the shop."
While making high-quality plane irons has its challenges, Ron is very happy to have landed where he has. "I am so fortunate to have fallen into this industry. Not just that I happened along at the exact right time but that it's this industry. Woodworkers are the friendliest, most interesting, decent people and I can't tell you how grateful I am to find myself doing what I do and dealing with the kind of people I deal with. You're the best part of what I do. You keep up the good work and I'll do my best to do the same."
The woodworking world is certainly more interesting and entertaining with Ron Hock around…