Decorative Halloween Coffin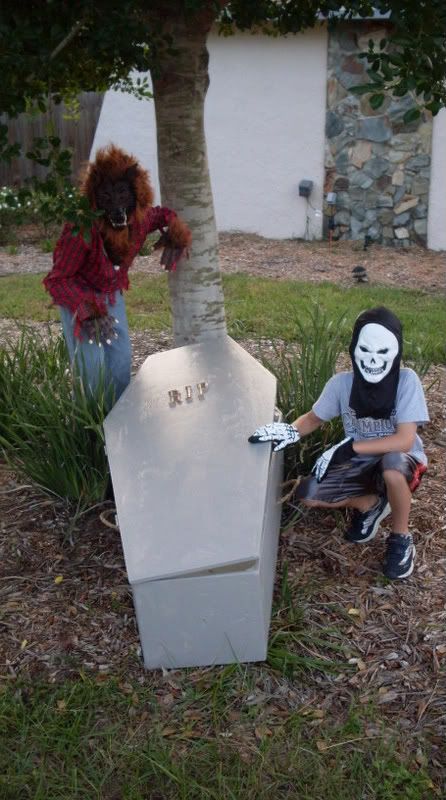 Walking into any large retail store is always an
interesting experience.  Because mass merchandisers have to think well into the coming months, they have to push the products for events quite a long time from now.
My kids were barely out of school for summer break (maybe a month) when retailers started putting out their back-to-school selections.  Once the tykes were back in class, the displays shifted again – this time, the Halloween stuff came out.  Of course, now we're looking at Christmas items everywhere…
When the Halloween stuff hit the shelves, the wheels started spinning in my head.  This project is a miniature pinch-toed coffin made out of one sheet of 1/2″ CDX plywood.  Most of it was assembled with glue and brad nails, and glue blocks add some reinforcement for the sides and bottom. The toughest part of the build was getting the angles right on the sides. To get the angles right, I bisected the angles using a compass and used a sliding T-Bevel to set the blade properly.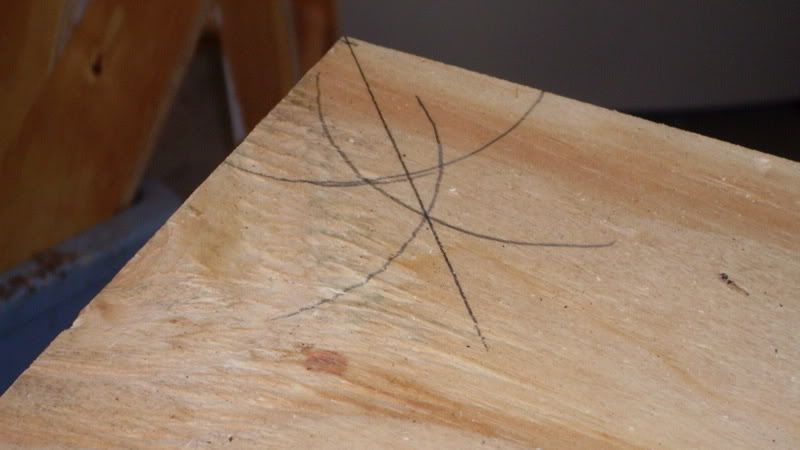 I got some galvanized T-hinges from the hardware section and used those to operate the lid.  When we are out of the season, I'll put all of the decorations into it and use it for storage up in the attic.
I finished it by rolling on two coats of an exterior primer and two coats of exterior house paint.  Hey, it's going to be out in the elements.  I went to the local crafts store and got the large RIP letters for the lid.  A nice touch.
I have it chained to a tree in front of my house (unfortunately, in my neighborhood, nice seasonal decorations have recently developed this nasty habit of 'walking' away…).  To complete the look, I added a green flood light and a fog machine, which spills an unearthly green lit fog across the lawn when it's activated.  Pretty cool stuff.