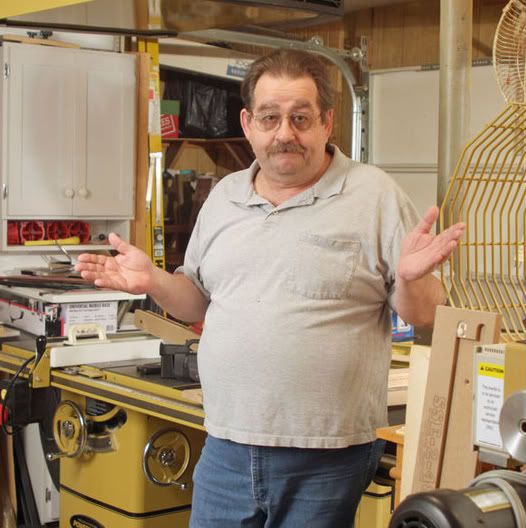 Starting out on any new undertaking can be a pretty intimidating – and exciting – experience.  Think about your first day at a new job.  The first time you go to meet your future in-laws.  The first time you bring a new baby home from the hospital.
For new woodworkers, what better place to start your woodworking journey than at a place that caters to the newest to the craft?
Tom Hintz, the mastermind behind the long-lived NewWoodworker.com website, can still vividly remember his first few tentative steps into woodworking.  "After buying my first home, I needed a workbench.  I built it myself over a day or two…  It wobbled and had too many nails in it, but I was bitten.  I loved building it!"
Even though his first experience with woodworking wasn't the finest piece, the fire had been lit.  The only problem was that 30 years ago, there wasn't the depth and wealth of information on the craft that today's novice woodworkers can turn to.  "The instructional materials that were available then (30 years ago, pre-New Yankee Workshop/This Old House and no Internet) were either overly simplistic or assumed I knew way more than I did. Either way, I had to figure out lots of things on my own through an often long, occasionally dangerous and frequently expensive trial and error process."

When the Internet came into being, Tom decided that he could use a few of his hard-learned lessons to teach others just starting out.  Eight years ago, Tom launched NewWoodworker.com, and shortly after that, realized that perhaps his aim was set a little too narrowly.  "Yeah, it immediately became apparent through the viewer response that my demographic included nearly as many veterans as novices."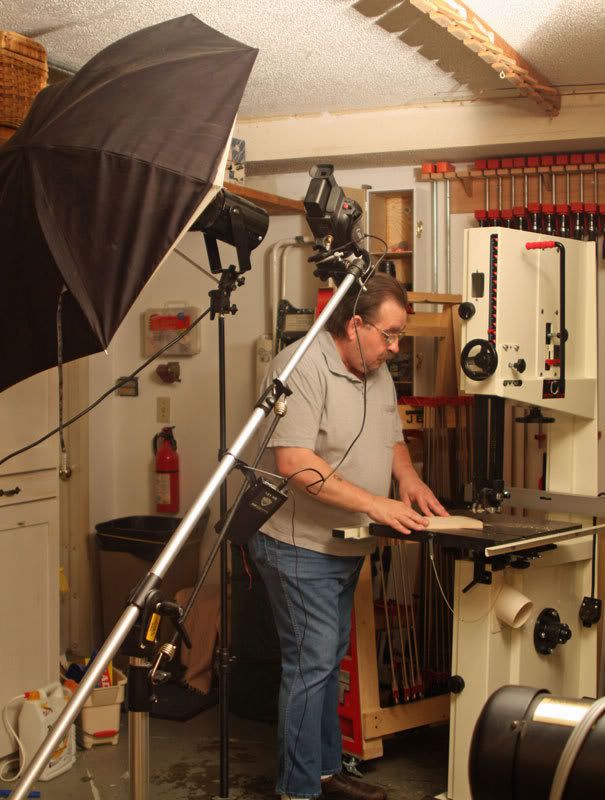 While NewWoodworker.com focuses on how-to and technique articles, his readers started asking for some more detail on just what tools he was using and what he thought about them.  Soon, tool reviews became a staple on the site as well.  The scope of the tools Tom has reviewed is very impressive – table saws, dovetail jigs, books and videos and woodworking machinery of all types.
While some criticism has been thrown Tom's way regarding a seeming lack of 'bad' tool reviews, his rationale is pretty sound.  "I just don't have the time or the budget to review everything out there. I also believe that concentrating on good tools is a better plan anyway since viewer requests for reviews of bad tools hovered somewhere between few and non existent."
Despite his seemingly 'good only' reviews, Tom has come across a couple duds and has yet to pull any punches.  "I did buy a nail gun in response to a rash of emails telling me how awful it was. That input proved to be true and it really was a piece of junk. In fact, it failed so miserably that to date, it is the only tool that I smashed into little pieces with a sledgehammer just to be sure it didn't accidentally fall into the hands of an unsuspecting woodworker."
While running NewWoodworker.com is a very time consuming enterprise for Tom (some days, he'll work 16 to 20 hours to hit critical deadlines), it's a labor of love which he believes is doing a service for the woodworking community.  "The best reward for all of the work is when a viewer writes to tell me how one of my stories saved their day, helped them to finish a project or to successfully try a technique they thought they weren't capable of. That's what NewWoodworker.com has always been about so it is very gratifying to hear that people can take the information to their shop and use it effectively."