Whether fair or not, dovetail joints are widely considered the mark of true craftsmanship when it comes to woodworking. While some find hand cutting dovetails with a saw and a sharp set of chisels a rewarding experience, others want to cut the joint with a minimum of fuss and a great deal faster.
Back in the 1970's, David Keller perfected the through dovetail jig that bears his name – the Keller Dovetail Jig. Since those early days, a number of other manufacturers have introduced their jigs and other dovetailing systems. Some are relatively simple, while others have a rather steep learning curve.
When I went to Woodcraft a few years ago to buy a dovetail jig, the Keller Journeyman 1500 came highly recommended. An excellent balance of price, ease of use and flexibility, this jig has proven itself time and again in my shop.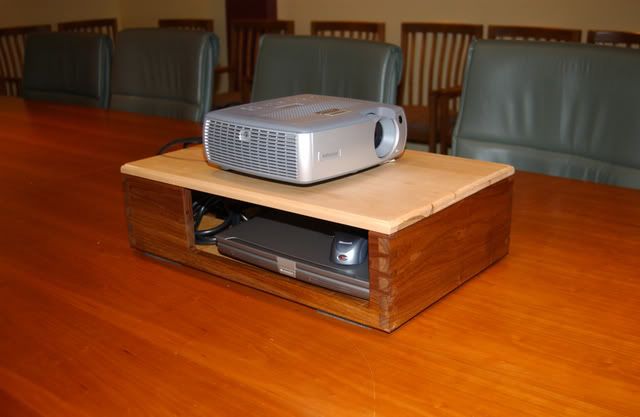 The kit comes with special bearing guided bits (1/4″ shank) that work with the jig, the jig fixture itself and a clearly-written instruction manual. You have to secure the jig to a backer block made of wood or a stack of sheet goods that fit a particular measurement. To adjust the tightness of the joint's fit, you adjust the jig forward or backwards on this backer block.
Since I had never used a dovetail jig before, it took some time to carefully go through the measurements, but it was worth it. The results were very good the first time out.
Variably spaced dovetails can be made easily by cutting the necessary tail slots in the pin board, and then cutting all of the pin slots on the tail board, then removing the unnecessary ones with a sharp chisel.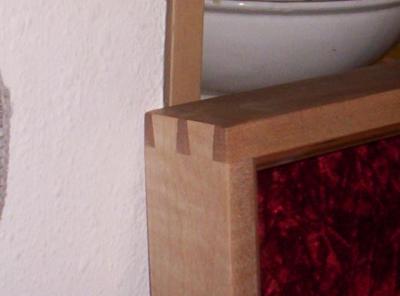 The one caveat with this jig – as with many others – is you have to carefully mark where the joints will align. This is a very important skill to master whether you cut the joints by hand or by machine. A striking knife – even a cheap Xacto knife from an office supply store – will work well.
Also, this jig only allows you to cut through dovetails. To make drawers which appear to have a half-blind dovetail, you can glue a thin piece of material to the drawer's front. A simple and elegant solution that will allow you to stretch your showy wood supply.
An important tip – when you arrange the jig and the wood in your vise, be sure to put the backer block between you and the wood – this ensures the router cuts into the wood from the side opposite you, throwing the wood chips away from you while you are cutting.
While there are other jigs out there, I can see myself coming back to this jig time and time again. It's really that easy. And, judging from what I saw on the Keller website, there are even more applications that can be mastered.