Five years ago, it was the dream of a young shop monkey, embarrassed to be seen in a set of reindeer antlers…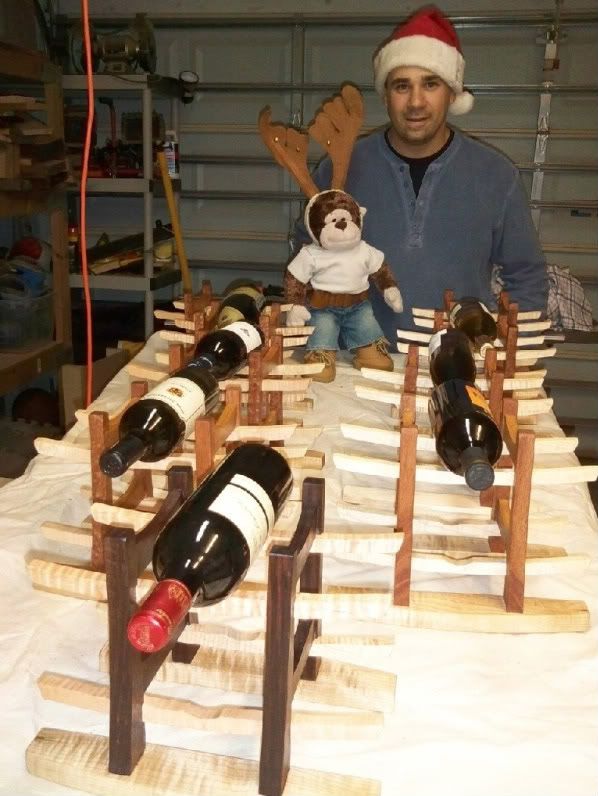 Two years ago, it was an innocent suggestion by Shannon Rogers to get woodworkers involved in the season.
Last year, it became a reality, and a certain Shop Monkey was thrilled to be out in the shop, building projects to spread happiness to others…
And, this year, the Modern Woodworker's Association is taking over the Last Minute Elf holiday build-a-thon, and I'm happy to be part of the effort.
This year, mark your calendars for the week of December 7 – 13 for the fun. This year, we are looking for you to submit some creative ideas for easy to build projects for the holiday season.   We are looking for you to show off your absolutely awesome ideas for holiday gifts can can be built quickly, finished easily and shipped in time to make that special someone tickled to be the lucky recipient.
We are coming up with some special prize packages for the best ideas for some different categories, including:
Best Turned project
Greenest project (using recycled materials)
Best project that will fit inside a large USPS flat rate shipping box (12 inches x 12 inches x 5 1/2 inches)
Best gift for a child
Best gift for an adult
Coolest tip to build a holiday project on time
If you think you can build something to fit one of these categories, we want to hear from you. Be sure to submit your entry – photos included – to iggy@tomsworkbench.com with the subject line that reads:  Last Minute Elf Entry no later than December 28 (we figure that you will be rushing to get the project done by December 25 or 26, and will want to spend some time with your families instead of posting pics to us… thus, the extra days!). Once we get the entries, we will read the tea leaves and pick ourselves a few winners.
Believe me, these three elves are looking forward to seeing what kind of projects you are going to submit… and the best projects? They are eligible to win some sweet prized courtesy of the Gorilla Glue Company.
So, let's get in those shops and see what we can build!