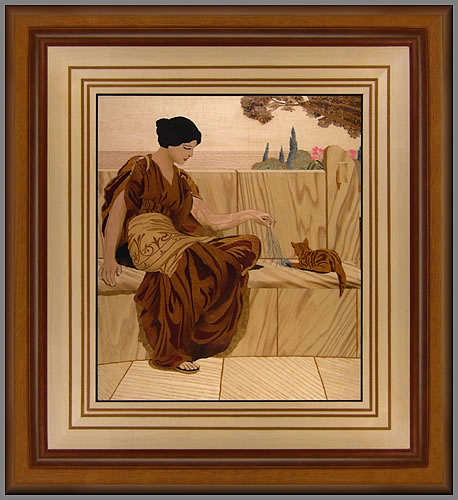 So, you want to learn a new and interesting woodworking skill beyond furniture making?  Something maybe a little more challenging and ornamental?
How about marquetry?
What is it?  This venerable craft involves the laying up of intricate veneer 'pictures' on a project to create an artistic effect.  Multiple veneer species and different materials are used to create the illusion of depth.
How to create this intricate craft is spelled out in great detail at the Marquetry Society's website.  From the most basic starter's tips to advanced techniques, the Marquetry Society's site offers a great online tutorial for the craft.
Material options, glue choice and a listing of local guilds rounds out an interesting Internet offering.
Even if you never want to try your hand at marquetry, the gallery of submitted projects is impressive in itself.