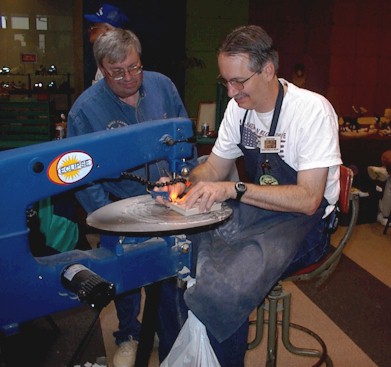 The scroll saw is one of the most underutilized tools in the shop.  Most woodworkers think about it when they need to cut an intricately patterned fretwork for a project, but fail to realize its full potential in cutting three -dimensional projects and joinery.
Scrollsaw.com is a site that is totally dedicated to the use of this versatile tool.  There is a free guide available for beginning scrollers which gives the basics and history of the tool, and technical information about blade selection, the proper setting of hold down pressure, how to keep your pattern free from dust as you cut and dozens of other topics.
The site also offers links to dozens of plans from the most basic to very challenging.  Toys, insartia and even furniture plans are covered in the selection.  Some are free while others are for sale.
If you have a scroll saw that's collecting dust in your shop, this site is worth a visit.